Give us a call at (757) 460-2522 or send an appointment request to get started.
Looking for the Best Chiropractor in Hampton Roads?
Meet the Body Engineering Team of Reinhold Chiropractic Group
"I started my career as an engineer, but when I saw how the body worked, I started a new journey in the world of chiropractic care."
– Dr. Rich Reinhold
Let our chiropractic team help you achieve and maintain the best health you can have.
Visit us at our Virginia Beach or Suffolk offices.
Some of Our Most Popular Articles
Last week I showed you 4 stretches to help relieve lower back pain. Today, I want to demonstrate 3 of the best stretches for alleviating neck pain and upper back pain. Neck Pain Relief Stretches Demonstration...
Chiropractic Care That Works
I'm finally enjoying a pain-free life
I suffered from back and neck pain for 5 years. After just a few short months with Dr. Rich, I could walk, sleep, and do most daily things without pain! I am avid runner and soccer player and can now enjoy those hobbies as well as spending time with my husband and children without the pain. Reinhold Chiropractic Group treats me like family, and I'm happy to be a part of it.
Back pain relief and surgery recovery
I was just a week away from back surgery when I came to Reinhold Chiropractic Group for the first time. I had been to two physical therapists, two chiropractors, and seen two surgeons. Nothing had worked. Just months later, I was seeing significant improvement and was able to find great relief prior to surgery. Post surgery I had a great recovery thanks to the creative and personal care from everyone at Reinhold Chiropractic.
I Want to Empower You
Check out the great content below. Scroll down to sign up to have these articles delivered right to your inbox.
Such a seemingly simple question: Should I apply ice or heat.  In my opinion, it is an easy one to answer, but I have heard so many different variations that I thought it would help to clarify the issue. Is Ice or Heat Better for My Pain? The majority of my patients...
read more
I have seen too many social media posts of people working from home during quarantine to stay silent any longer. I think many of us take for granted the ergonomics of our workstation at the office. Proper chairs with armrests, monitor height, keyboard placement,...
read more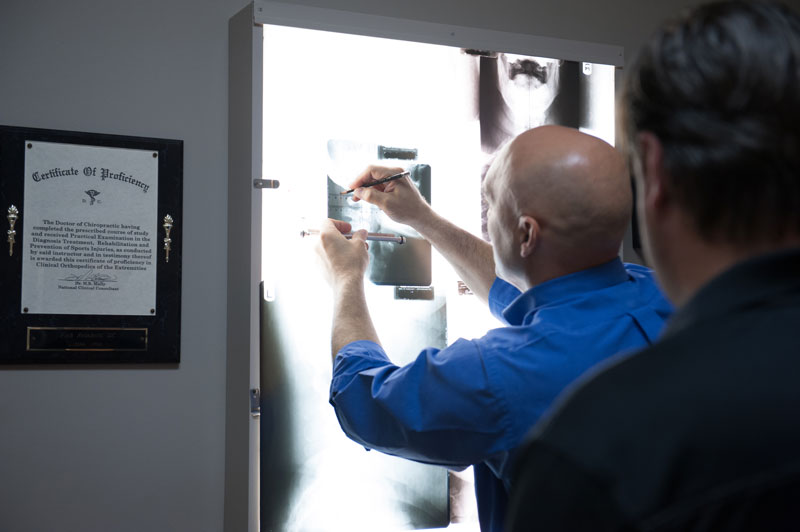 One of our favorite days in the office is when we get to deliver our report of findings to you. I still remember my own report of findings from the first chiropractor I ever saw, and I remember how it literally changed my life. I had finally found a doctor who looked...
read more
I still remember sitting in a waiting area at my first chiropractor's office and hearing the sound of the adjustment table. Loud banging, an occasional grunt from a patient, the whole thing seemed really…..well, strange to be honest.  To make things worse, my first...
read more
Get Updates in Your Email